July 9 – August 1, 2020 in the City Museum Novalja
Centuries of effort in making Pag lace will be presented by the Association of Pag lace
makers "Frane Budak", which was founded in 1997, on the initiative of several Pag lace
makers willing to continue this tradition.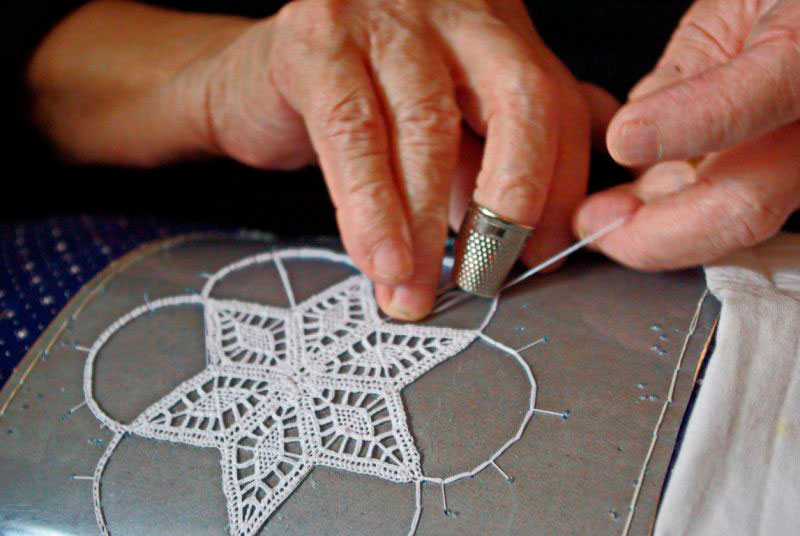 Pag lace is a protected intangible cultural asset of the Republic of Croatia and it is included in
the UNESCO list of intangible cultural heritage. Pag lace is mentioned in records as early as
the 15th century and the origin of this property is associated with the Benedictine Monastery
of St. Margarita. The appearance of Pag lace is initially associated with the church domain
and later with rural areas and oral tradition. Knowledge was transmitted exclusively through
oral transmission of the older generation to the younger one. Pag lace has become part of folk
costumes, various clothing items and is used as a decoration on the wall or table. It also has
the labels "Originally Croatian" and "Island Product", which was certainly contributed by the
members of the association, who promote lace through a series of exhibitions around the
world.
The promotion of this island treasure is joined by the City Museum, where visitors will have
the opportunity to see clothing, bedding and various tablets.
The opening of the exhibition will be on July 9 at 9:00 p.m., and the exhibition will be open
until August 1.
We are looking forward to your arrival!