For the tenth year in a row, the Tonkica Palonkica Frrr association in cooperation with the
Cultural Center and the Tourist Board, has been organizing free workshops for children.
Children spend the mornings in interesting and educational workshops with excellent leaders.
Over the years, various workshops and leaders have taken turns, including academician Josip
Bratulić, journalists Goran Kušec, Lidija Komes and Majda Makovec, photographer David
Mihoci, puppeteer Vesna Raspolić, writer Mladen Kušec and others.
Attendance at the workshops is extremely good. Children are happy to come and enjoy the
workshops. The workshops are held in the yard of the 150-year-old house of the Crnković
family in the center of Novalja and are a special experience for children and parents.
In the house there is a small private museum Butiga, where Mladen Kušec together with his
family exhibited the equipment of the old 'boutique' (shop), which worked there until 1943.
The workshops and the museum were designed and led by Mladen Kušec, with the support of
his wife Zorica Crnković Kušec, daughter Mihaela and son Goran and with the help of
museum consultant Elena Dabo.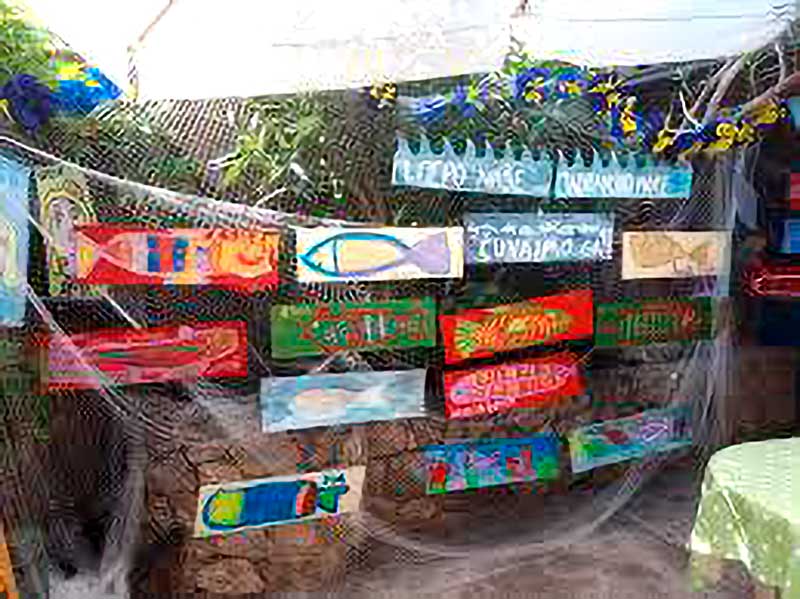 There will be three workshops this summer:
July 20 -24 IMAGINATION – a workshop for the youngest, children from 3 to 6 years, in which we draw, paint, glue and make everything that children's imagination can invent. The workshop leader is Mihaela Schwerer.
August 3 – 7 ART WORKSHOP – this year it is for older children who will learn about art techniques and create their own works of art. The workshop leader is Siniša Reberski. He is a professor at the Academy of Fine Arts. Workshop is suitable for children from 9 to 12 years of age.
August 10 – 14 SMALL LABORATORY – children will be acquainted with science, new concepts, phenomena and processes through interesting experiments. Mentors from the Scientific Education Center Višnjan, medical and molecular biology students Mia Schwerer and Aurora Vareško will lead this interesting workshop, and it is suitable for children aged 7 to 10 years.
Children's work will be exhibited on the street billboards.
We are looking forward to your arrival!